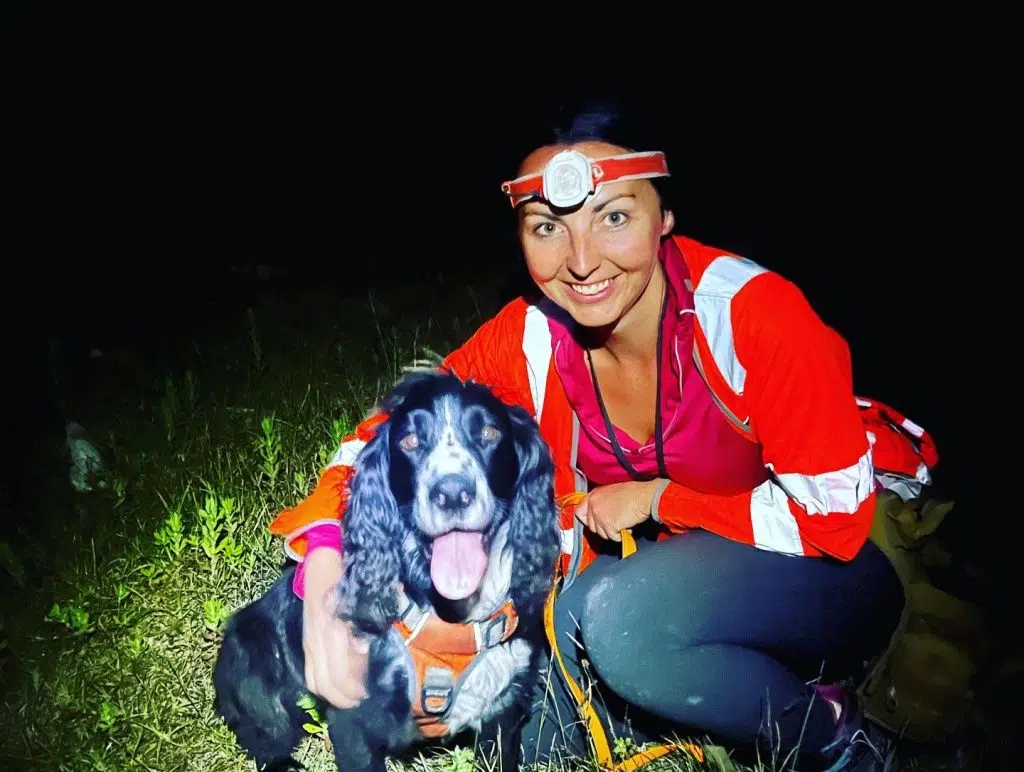 Senior Ecologist, Wessex water & amphibian and reptiles detection dogs
Areas Covered: United Kingdom
Nikki Glover is a great crested newt (GCN) detection dog handler working for Wessex Water and a Masters by Research student at the University of Salford looking at factors influencing the detectability rates of GCN detection dogs. Nikki's supervisor is amphibian specialist Dr Robert Jehle, who has carried out radio tracking studies on GCN as part of his PhD research.
Nikki has been training continuously with Louise Wilson since 2017 as a wildlife detection dog handler.

GCN are a legally protected species. All activities involving the disturbance of GCN requires Natural England licencing. Since 2018, Nikki has held seven Natural England research licences for the temporary and permanent possession as well as disturbance of wild GCN for the purpose of training GCN detection dogs and undertaking research trials.
Nikki has utilised her GCN detection dog Freya to assist with the translocation of GCN to enable essential pipeline works to take place. This work has involved working on greenfield sites as well as on active construction sites.
Nikki offers bespoke GCN detection dog consultation including: